This event is fully booked.
Sign up to our newsletter
for news of our next events.
The course
Judo is at the same time a martial art, a combat sport and a principle of life. Master Jigoro Kano created and taught it in 1882 in Tokyo. At our next event we will offer you the chance to try judo with a Jeunesse & Sport qualified monitor from Budokwai Pully.
Attendance is free of charge. Registration is essential.
The important stuff
It is recommended to do the session in barefoot or in socks. You'll need a bottle of water. Please put your name on it.
Our only rule
Be prepared to have a go! All our activities are designed for a child with an adult (or 1 child + 2 adults; or 1 adult + 3 children; or 3 adults + 1 child; but never just the little people…)
To book places for you and your family, please fill in the form below. If you have already registered for an event this year, please click 'update your preferences' at the bottom of your last booking confirmation email, and add the new date.
If at any time you are unable to attend the event, please cancel by sending an email to info@activeparentsactivekids.org so we can give your places to another family.
Our partner for this event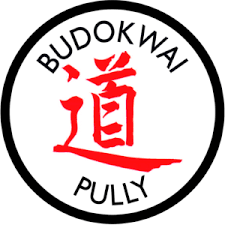 Judo is the third most practised martial art in the world, and an official Olympic sport since 1964. Switzerland has more than 60,000 practitioners, all clubs included, and has a training program at the level of student sport and top sport (Swiss Olympics). The practice of judo is done in a dojo, on a training surface made of tatami, and wearing a judogi. Judo can be practised from the age of 6, up to a very advanced age!