The course
This event is now fully booked. Please fill in the form below to join the waiting list.
Table tennis is a popular sport and accessible to everyone.
At our next event we will offer you the chance to try ping pong with Lausanne Table Tennis Club.
Attendance is free of charge. Registration is essential.
The important stuff
If you can, bring a pair of indoor sports shoes. If not, you can do the session in barefoot.
You'll need a bottle of water. Please put your name on it.
Our only rule
Be prepared to have a go! All our activities are designed for a child with an adult (or 1 child + 2 adults; or 1 adult + 3 children; or 3 adults + 1 child; but never just the little people…)
To book places for you and your family, please fill in the form below. If you have already registered for an event this year, please click 'update your preferences' at the bottom of your last booking confirmation email, and add the new date.
If at any time you are unable to attend the event, please cancel by sending an email to info@activeparentsactivekids.org so we can give your places to another family.
Our partner for this event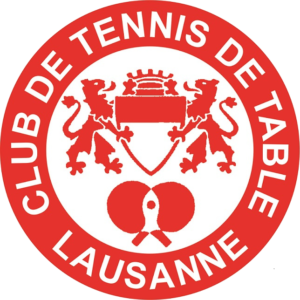 The Lausanne Table Tennis Club, located at the Vaudoise Arena, welcomes you to discover this sport in an exceptional and friendly setting.
With family, friends or colleagues, it is possible to learn table tennis. The club offers a wide range of courses for young people and adults.
To learn more, visit the Lausanne Table Tennis Club website.