The course
Art, dance, combat, games, philosophy, sport, music… capoeira is a mosaic of arts!
A mixture of activities and a universal, collective and intergenerational Afro-Brazilian culture, declared an Intangible Cultural Heritage of Humanity by Unesco in 2014.
Capoeira appeared in the 16th century at the time of the slavery of the African peoples in Brazil, and has become an expression of popular culture, mixing music, dance and combat in a unique physical expression.
This week we offer you the chance to try this unique sport with Biriba's Capoeira.
Attendance is free of charge. Registration is essential.
The important stuff
If you can, bring a pair of indoor sports shoes. If not, you can do the session in barefoot.
You'll need a bottle of water. Please put your name on it.
Our only rule
Be prepared to have a go! All our activities are designed for a child with an adult (or 1 child + 2 adults; or 1 adult + 3 children; or 3 adults + 1 child; but never just the little people…)
To book places for you and your family, please fill in the form below. If you have already registered for an event this year, please click 'update your preferences' at the bottom of your last booking confirmation email, and add the new date.
If at any time you are unable to attend the event, please cancel by sending an email to info@activeparentsactivekids.org so we can give your places to another family.
Our partner for this event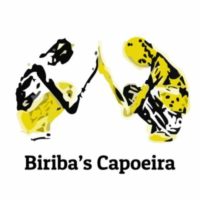 Biriba's Capoeira is an association with a mission to develop social qualities and integration, and to promote conviviality and social mixing of groups through capoeira.
At the heart of the association's values are respect, solidarity, living together and the joy of sharing.
Created in Switzerland in 2009 and founded in 2012, the association offers capoeira classes to children starting from age two and a half, up to teenagers and adults.
The teaching method is innovative and favours the development of physical, spatial, musical, relational and life skills. The pedagogy is based on the well-being and respect of the individuality of the student in the group.
Its team is multicultural, composed of capoeira teachers of different origins and life stories.